Biplav Srivastava
Distinguished ACM Speaker, IBM Research, New Delhi, India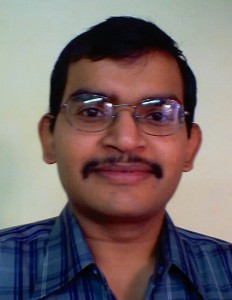 Dr. Biplav Srivastava, Senior Researcher & Master Inventor, IBM Research and an ACM Senior Member and Distinguished Speaker, is based out of New Delhi, India. His research deals with enabling people to make rational decisions despite real world complexities of poor data, changing goals and limited resources. His expertise is in Artificial Intelligence, Services and Sustainability, where he has proven track record of high-quality innovation in the global business environment. Biplav's current focus is on open APIs and data, and their real world usage in enterprise integration. As part of this, he represented IBM at W3C's working group on Government Linked Data and is active in open data and AI circles. Previously, he had explored influential web services techniques in this space.
 Biplav received Ph.D. in 2000 and M.S. in 1996 from Arizona State University, USA and B.Tech. in 1993 from IIT-BHU, India, all in Computer Science. He has 19 years of experience in industrial and academic research as well as commercial, deadline-oriented, software development in both India and US. He has 100+ research papers published including all top fora in his fields, 30 US Patents issued and 40+ applications.  Biplav actively participates in professional services globally including running the 'AI in India' virtual Google group, organizing conference tracks, workshops and as a Program Committee member for more than 50 events. More details can be found at:  http://www.research.ibm.com/people/b/biplav/.
Title: Big, Open, Data and Semantics for Real-World Application Near You
State-of-the-art Artifical Intelligence (AI) and data management techniques have been demonstrated to process large volumes of noisy data to extract meaningful patterns and drive decisions in diverse applications ranging from space exploration (NASA's Curiosity), game shows (IBM's Watson in Jeopardy™ ) and  even consumer products (Apple's SIRI™ voice-recognition). However, what stops them from helping us in more mundane things like fighting diseases, eliminating hunger, improving commuting to work, or reducing financial frauds and corruption? Consumable data! 
In this talk, Biplav will demonstrate and discuss how large volumes of data (Big), made available publicly (Open), can be  productively used with semantic weband analytical techniques to drive day-to-day applications. One important source of this type of data is government open data  which is from governments and free to be reused.
Big Open Data is leading to early examples of "open innovations" – a confluence of open data (e.g., Data.gov, data.gov.in), accessible via API techniques (e.g., Open 311), annotated with semantic information (e.g., W3C ontologies, Schema.org) and processed with analytical techniques (e.g., R, Weka) to drive actionable insights.  The talk will illustrate how this can help bring increased benefits to citizens and discuss research issues that can accelerate its pace. It is increasingly being adopted by progressive businesses and governments to drive innovation that matters. 
---
Clement Uwajeneza
Aficta Board Member, Founder and Managing Director, AxIS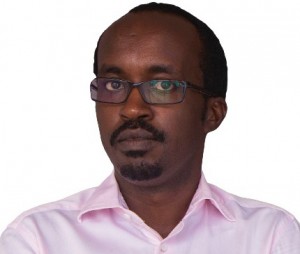 Clement Uwajeneza founded AxIS to become one of the most successful and recognized ICT firms in Rwanda.
Considered as a pioneer in the ICT private sector landscape in Rwanda, Clement has participated in building institutions supporting and advocating for the sector. He is co-founder and board member of the Rwanda ICT Chamber, co-founder and Chairman of the Rwanda Software Developers Association, founding Member of the kLab Innovation Space and Chairman of the board of RICTA, a community owned company that manages the .rw and focuses on promoting and enabling the local Internet.
Clement's passion and commitment to sharing knowledge has led him to take lecturing positions in leading universities in Rwanda as Lecturer in Management Information Systems at the School of Finance and Banking and Teaching Assistant for Computer Science at Carnegie Mellon University Rwanda. Clement also spares time to mentor young entrepreneurs and start-ups in business and technology as a kLab mentor.
Clement Uwajeneza graduated in 2005 with a M.Sc. (Eng.) in Management and Information Systems from Polytech Montpellier in France. Before going back home in 2006, he worked at IBM France as Software Engineer.
Title: Low Cost Devices & Cloud Computing Accelerating Use of Technology by Micro and Small Businesses in Developing Countries
Discussion on how low cost, connected devices (feature phones, handheld POS, low cost Android phones and tablets) combined with hosted applications are allowing micro and small businesses in developing countries to adopt technology and to provide technology-based services.
Showcasing some successful cases from Rwanda.
---
Kennedy Kirui
Consulting Lead, iHub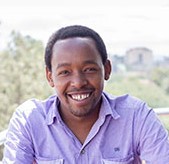 Kirui is passionate about leveraging technology to solve the day to day challenges that different individuals and organizations face. Kirui has previously worked as a software developer and a project manager. He is passionate about mentoring the next generation of technologies and taking the tech ecosystem in Kenya to the next level.
Title: Web entrepreneurship – a Kenyan approach
The Kenyan tech ecosystem has always had its fair share of attention globally and has even been dubbed the "Silicon Savannah" leading to comparisons to Silicon Valley. How has the journey been for techies in Kenya trying to make money on the web?
From offering web site development services to content development go through the journey of web entrepreneurship in Kenya. Learn how it all started, the tough journey & obstacles faced plus get to know how entrepreneurs in Kenya are currently making money on the web.
---
Yves Christol
VP Software Development at Orange Labs, Products & Services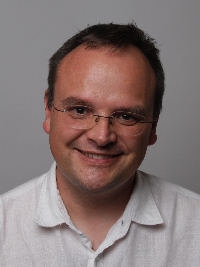 Software engineer, Yves developed webphone prototypes and internet payment services in the late 90's at France Telecom, Research & Development.
He moved then to marketing roles in internet micropayment, first, and mobile phones then, where he managed the Orange requirements to the industry for several years.
Back to the software since 2008, he's now driving the software development teams at Orange Labs, and he's trying to figure out what transformations are needed to adapt to this new software world.
Title: Upside-Down: Why the Cloud Changed the Rules of Software Development



Discuss why the cloud changed the rules of software development. To fully leverage this disruption, you have to put your all organization upside-down, but it's worth the effort.
---
Gavin Chait
Lead Consultant, Whythawk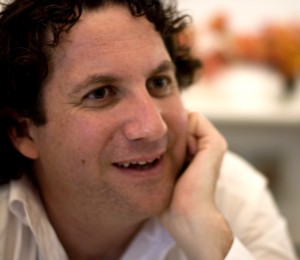 Gavin Chait is Whythawk's Lead Consultant. He was the commercial lead of open data projects at the Open Knowledge Foundation, and led the implementation of Edo State, Nigeria's first open data portal (a World Bank project), the Pakistan Education Data Portal for HTSPE (a DFID project) and numerous other open data projects around the world. Most recently, he has been working with the World Bank on developing technical guidance for National Statistical Offices on open data systems.
Title: Opportunities for government, business and research from Open Data
Data are useful when shared. 
Conversely, disease does not stop at the border. Health policy and research does. 
Imagine bringing together planning information, business valuations and econometric data from local council databases, and combining this with telemetry of pedestrian movements. Imagine using this data to create a live view of the economic value of your local economy which attracts new products, services and investors. 
Too often, what stands in the way of coordinated public health response, or new business opportunities, are data locked in research institutions or government departments and unavailable for further study. Not only does this lead to adverse outcomes but it also limits the potential for governments to promote research excellence and extract value from research they usually pay for. 
From leveraging research insight to produce meta-analysis studies which improve health outcomes, to integrating data from different government departments to drive efficiency and reduce costs, to new data insights which improve investment and create new business opportunities, shared data can drive change. 
Open Data initiatives ensure that public data are freely available in open, electronic, and reusable formats. Open access policies and data publication systems promote meta-analysis studies and new potential. 
Join Gavin Chait on a journey into the opportunities which open data can create, and the technical requirements for getting there.
---
Ragi Mahmoud
Corporate Manager, ITS Academy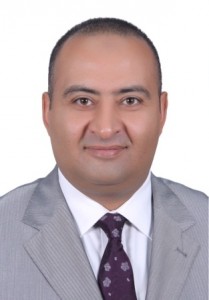 Ragi M Mahmoud has more than 20 years of Human Resources Development experience in a number of multinational and global organizations. Ragi earned his Master's degree in Human Resources from the University of Louisville (USA) and earned a number of professional certifications from international bodies representing the industry.  Ragi has also been a member in the Association for Talent Development for the past 14 years. 
Title: Talent Development Strategies in Software Industry
The presentation will highlight the role played by ITS Academy to develop new and existing talent to keep pace with emerging technologies and stay on the cutting edge of technological advances.
---
Mohamed Gad
Chief Architect, ITS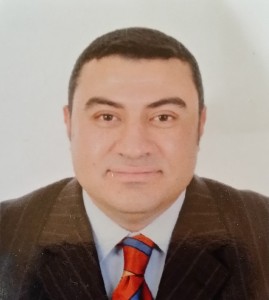 More than fifteen years of experience in the IT field; covering Development, Requirement Analysis, System Design, Business Analysis, Implementation, Development Management, Implementation Management, Project Management, Systems Integration, Proposal Response Management, Pre Sales, Business Consulting, Process Re-engineering, Sales, Business Development and Product Management of different business solutions In the financial Business Industry.
Title: Overview of the Technology Trends in the Financial Industry



Discuss the technology trends that will shape and heavily impact the future of the financial industry and its applications.
---
Tarek Elabbady
Senior Director, Microsoft Advanced Technology Labs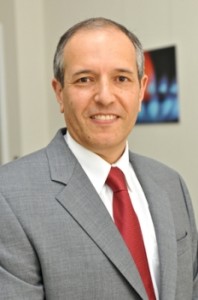 Born and educated in Egypt, Elabbady received his PhD in electrical engineering from Purdue University in 1994, where he studied modeling of electromagnetic fields and signal processing. While at Purdue, he received the Geddes-Hauptman award for outstanding researcher at Purdue Electrical Engineering Dept., 1993.
After receiving his MBA from the University of Washington in 1999, Tarek joined Microsoft in the Windows group where he led a variety of the Windows development programs. His contributions included audio/video home networking, supporting networking technologies and hardware software interfaces. His most notable contribution was to the foundation of the Microsoft Windows Media Center division in 2002.
In 2005, Elabbady moved back to his home country, Egypt, to establish the first Microsoft Advanced Technology Lab (ATL) in the Middle East and Africa. Today Advanced Technology Labs are also located in Germany, Israel and Brazil and are home to skilled teams that cover interests in applied research, software development and business innovation.
In 2010 Tarek was appointed as the Senior Director of Microsoft Advanced Technology Labs and is now located at Microsoft Research Cambridge, UK from where he directs the Advanced Technology Labs. 
Title: Data is the Currency of the Future
Data buzz words are everywhere.. big data, deep learning, open data, Internet of things… etc. The reality is we are swimming our way towards the data-age, and these buzz words are just the splashes.
We are transitioning from the information age to the data age. As individuals, enterprises, or governments we are constantly generating data in large quantities. We are generating data at home, at work or on the road. The data is there, whether we decide to do something about or not is a different subject. 

 

It is up to us to view this flow of data as an opportunity or as a risk to our privacy and quality of living .

  

Should we be alarmed with the data in our lives, or capitalize on it at the personal level, at the national level, and at a the global level. 

 

For example, should we still call our venue today a software engineering conference or data engineering conference; this is what this talk is trying to address.
The speaker will review global trends suggesting that we may have no option but to embrace the new data-driven way-of-living. 

 

He will use examples of the potential value data can present to local manufacturing, utilities, and how it can contribute directly to the local Egyptian economy, offering new employment opportunities. 

 

As he suggested in his title, we should look at the data as the currency of the future, develop data sensitive culture, and establish an environment of trust that can give people and enterprises control over their data.
Today, doing more for less (DMFL) is the trend driving business changes in the west and quickly becoming a global mission. DMFL is reflected on new policies, and government regulations. 

 

Many of the large multinationals embraced it in their strategies defining new models for their business around the opportunities presented in data-centric environments. 

 

Whether they adopt a theme driving its value from operation efficiencies or enhance productivity, these new models all have data modeling, data inference, and prediction in their hearts.
Finally, the speaker will bring the conversation home, when he explores with the audience the implications of this new data age on the software engineering profession; presenting a general view of the modern application development environments, computing models and related tools, the convergence of device platforms, and the emergence of agile processes driving the development of new products, are all properties defining the future of software engineering.
---
Marko Balabanovic
Innovation Director, Connected Digital Economy Catapult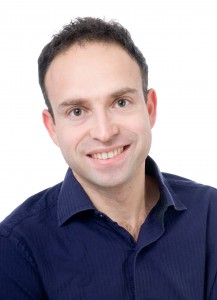 Marko is a creative technology leader with over 20 years of experience developing innovations in academia, corporations and startups. Most recently Marko led the technology team at the fast-growing London startup State, launching a global opinion network. Previously, Marko was head of innovation at lastminute.com and Travelocity, improving innovation culture across the European organisation as well as forming the lastminute.com labs team to develop novel products.
Prior to lastminute.com, Marko led the development team at Cellectivity and product design at Betfair. Specialisms have included personalisation, machine learning and interaction design, including some of the early work on recommender systems during a computer science PhD at Stanford, and stints at Xerox and Ricoh R&D labs in Cambridge and Silicon Valley.
Title: From IoT to Personal Data: Opportunities for Data Innovators
The Catapult centers are a major new intervention in the UK's innovation landscape. I will show how the Digital Catapult is unlocking challenges to accelerate data innovation companies. As we move into the new economies of the Internet of Things we'll see massive growth in the volume and diversity of data. The already serious challenges facing innovators around personal data, privacy and trust will become ever more complex, especially in areas such as personal health tracking and wearables or city sensor networks. Companies navigating this new world need very multidisciplinary teams to compete globally. I'll be showing how the platforms, testbeds and labs that the Digital Catapult creates will create new collaborations to overcome these challenges.
---