When:
October 21, 2014 @ 12:45 pm – 1:30 pm
2014-10-21T12:45:00+02:00
2014-10-21T13:30:00+02:00
Gavin Chait
Lead Consultant, Whythawk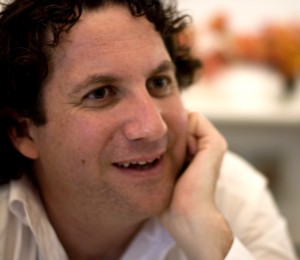 Gavin Chait is Whythawk's Lead Consultant. He was the commercial lead of open data projects at the Open Knowledge Foundation, and led the implementation of Edo State, Nigeria's first open data portal (a World Bank project), the Pakistan Education Data Portal for HTSPE (a DFID project) and numerous other open data projects around the world. Most recently, he has been working with the World Bank on developing technical guidance for National Statistical Offices on open data systems.
Title: Opportunities for government, business and research from Open Data
Data are useful when shared. 
Conversely, disease does not stop at the border. Health policy and research does. 
Imagine bringing together planning information, business valuations and econometric data from local council databases, and combining this with telemetry of pedestrian movements. Imagine using this data to create a live view of the economic value of your local economy which attracts new products, services and investors. 
Too often, what stands in the way of coordinated public health response, or new business opportunities, are data locked in research institutions or government departments and unavailable for further study. Not only does this lead to adverse outcomes but it also limits the potential for governments to promote research excellence and extract value from research they usually pay for. 
From leveraging research insight to produce meta-analysis studies which improve health outcomes, to integrating data from different government departments to drive efficiency and reduce costs, to new data insights which improve investment and create new business opportunities, shared data can drive change. 
Open Data initiatives ensure that public data are freely available in open, electronic, and reusable formats. Open access policies and data publication systems promote meta-analysis studies and new potential. 
Join Gavin Chait on a journey into the opportunities which open data can create, and the technical requirements for getting there.